CORPORATE CUSTOM SEED PACKETS
FASTEST TURNAROUND, HIGHEST QUALITY & BEST PRICES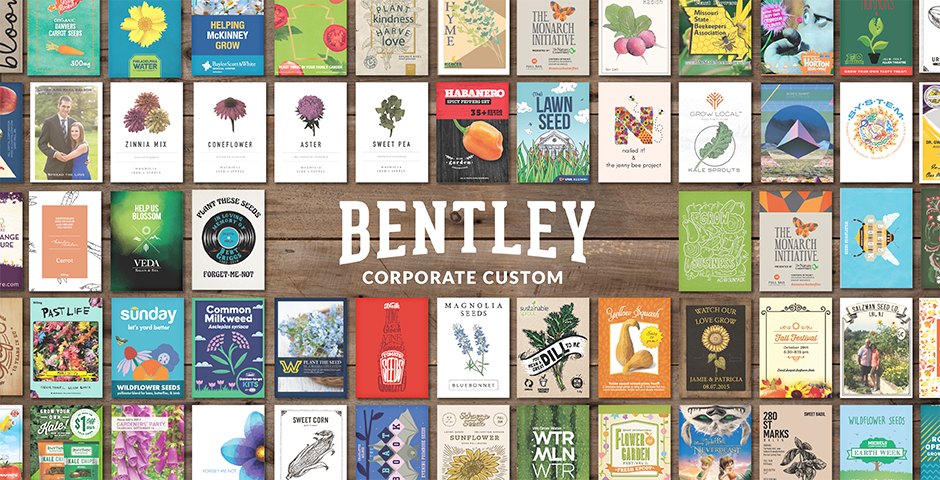 Custom eco-friendly promotional seed packets are an inexpensive way to immediately get the attention of the conscious consumer and convert them into a follower of your brand. Our offering includes multiple packet sizes, paper choices, and 150 varieties of seed in stock and ready for filling. To see previous promotional favors and what others have done, check out our instagram which is regularly updated with recent designs.
For almost 40 years, we have been fine tuning our process which gives our customers the fastest turnaround times, the lowest prices, and the largest production capacity of any custom seed packet manufacturer.
To start the process, simply fill out the form to the right. We'll contact you with pricing and help you through the process.
If you're comfortable with the process and would like to just get started designing, our standard template is available for download here.
Our Capabilities
---
With a range of services from filling to printing, we have the personnel and the equipment in house to complete seed related projects of any size.
Current Capacity and Capabilities
400,000 Seed Packets filled per day.
250 "1000 Packet Displays" Picked Per Day
Average Turnaround Time of 8-10 Business Days
With over 17,000 square feet of warehouse space location in Upstate New York, we not only have the equipment to complete the job- but the space to store the goods until your warehouse is ready to receive the product.